The Avania clinical trial data visualization platform provides one central location for all your study data. Avania creates customized study dashboards on the Microsoft Power BI platform that include interactive figures, tables, and displays of trial data in an easy to understand, easy to use format. These customized tools facilitate key decision-making by providing you with current summaries of study metrics, including patient variability and safety signal detection, and key site metrics like enrollment, query resolution, CRF completion, protocol deviations, and screen failures per inclusion/exclusion criteria. Avania data visualization provides you study data insight and clinical trial execution metrics to ensure efficient and effective trial management.
All data sources are kept in a protected data lake, providing one centralized location for all study data. Data extracts are set to pull at an established frequency (daily, weekly, monthly) from any or all study databases and are maintained in the data lake. Reports are refreshed through automated processes set to ensure up-to-date study data, and are internet-accessible anytime, anyplace with a secure connection.
Avania's analytics will customize the Power BI dashboard to your clinical trial and design it to suit your data visualization needs. Additional reporting and study progress can be provided through SAS reporting and Smartsheet reports.
Why is this valuable?
Insight to your study data
Data trend detection
Identification of potential risks
Proactive and ongoing data review
Facilitates key decision-making
Up-to-date reporting at your fingertips
Easy way to track study progress
Completely customizable and unique to your trial
Current project overviews, with cross-tab filtering capabilities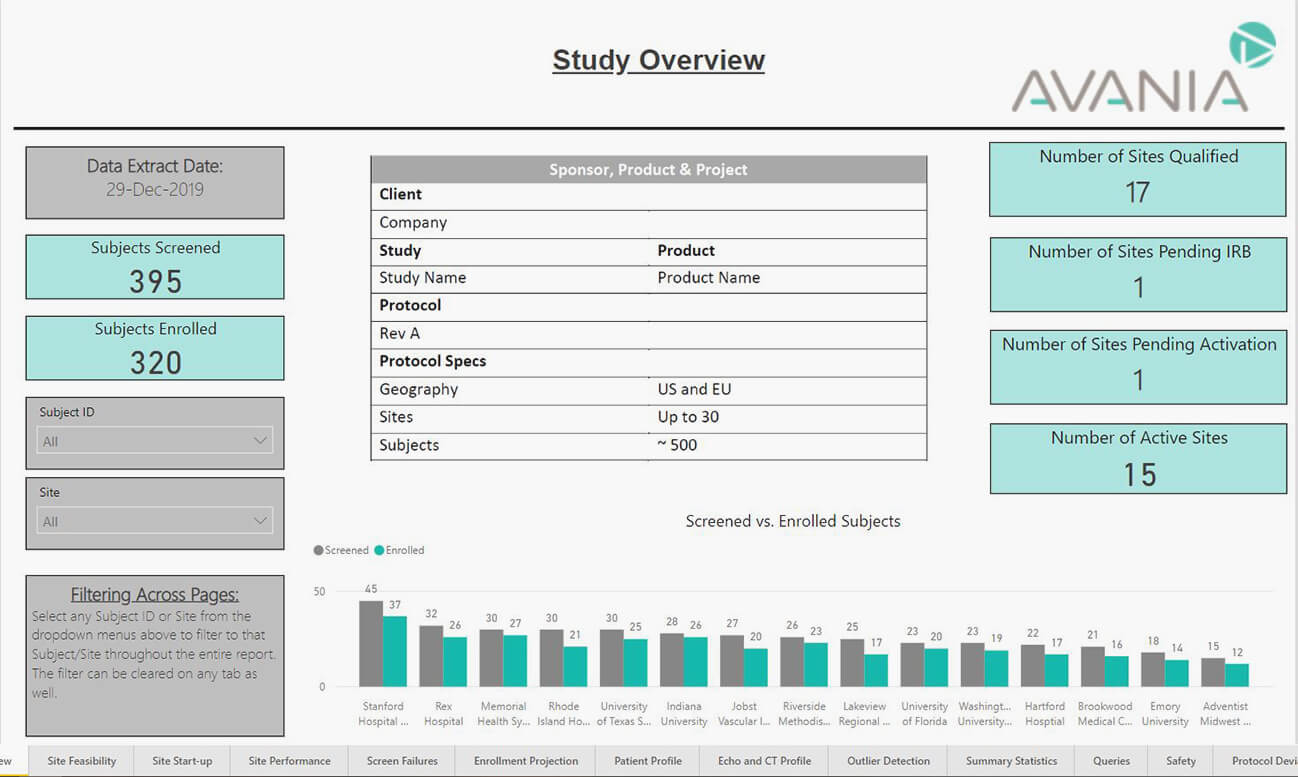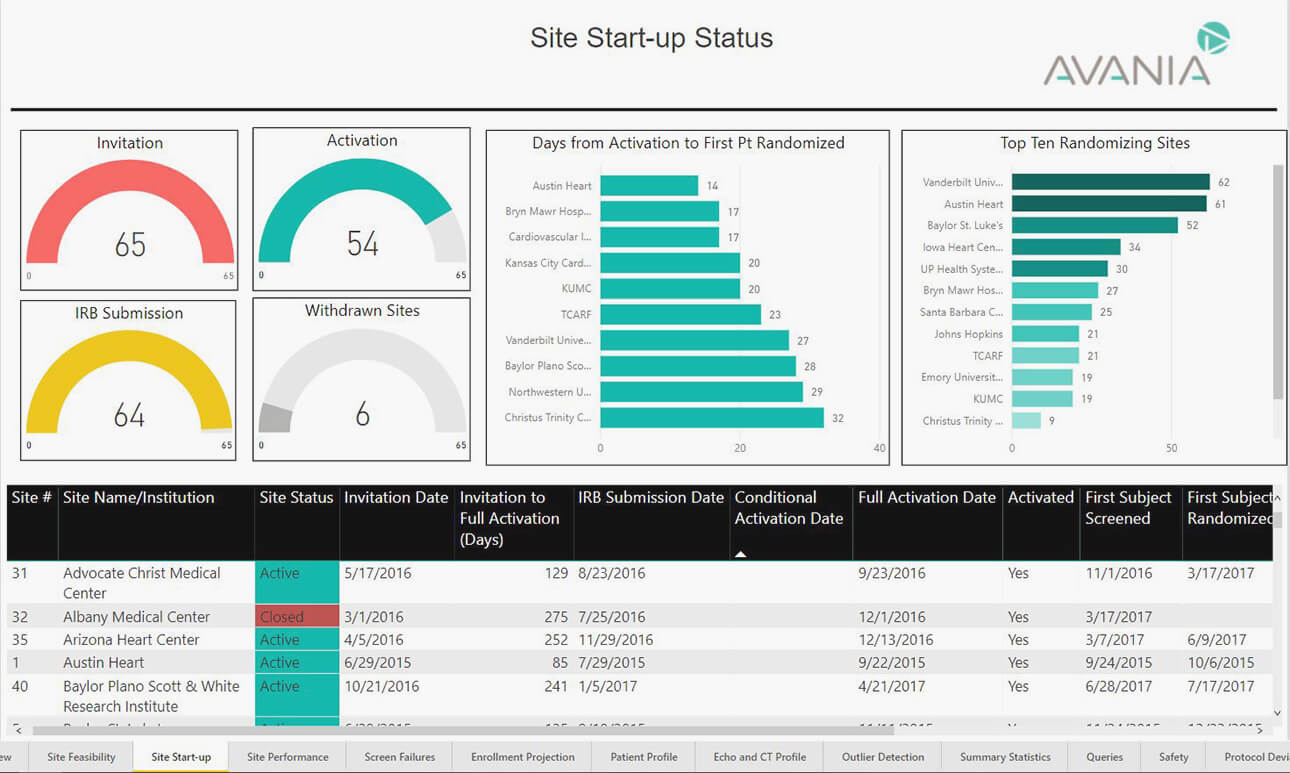 Site start-up status metrics to aid study start-up activities and progress
Enrollment tracking against projected enrollment to gauge study and site progress
Safety reporting tools to review safety outcomes in real time